Hay fever can make you miserable but not if you learn to avoid the triggers and find the right treatment.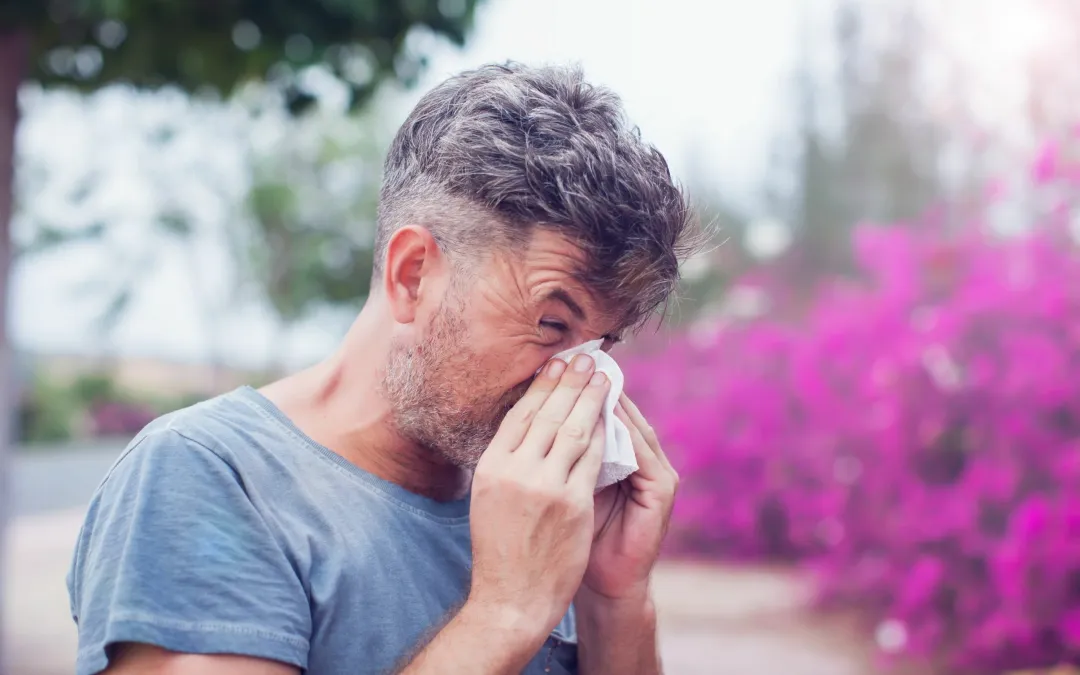 Do you have these symptoms?
If so, you probably have hay fever.
Book your appointment and get treated today!
Our GP doctors can provide the right treatment and advice to manage these symptoms. This may include antihistamines, nasal sprays, or eye drops. If your symptoms are severe, you may be eligible for a hay fever injection. 
However, the doctor will determine if this option is suitable for your condition. Please note that our doctors do not advise or administer hay fever injections to patients under 18 or if the treatment is deemed unsuitable. 
The hay fever injection is only given to patients who suffer from severe hay fever symptoms and have already tried common treatments. Our doctors will assess if it is appropriate and safe to administer the injection. Contact us for more information about hay fever. 
Is hay fever making you miserable?
Our doctors can advise you on reducing and managing your symptoms as well as prescribing or recommending a suitable treatment.
Is hay fever making you miserable?